Gear Reducer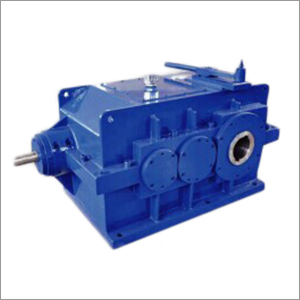 Gear Reducer
Product Code : Dbyk Series
Gear Reducer

We are marked as one of the best enterprises in the industry for Gear Reducer as the manufacturers and exporters from China. All our products are demanded widely in the industry as these are manufactured with the optimum quality raw materials. Moreover, this Dbyk Series Speed Reducer has wide applications in the automobile and automotive industries for various purposes. Appreciated for its superb performance and longer functional life, we are offering these products at market competitive prices and in no time constraint.
Products Information:
DBYK series reducer in the mine the coal business specifically, is broadly utilized. Is an essential mechanical transmission gadget, its execution will influence the ordinary operation of the whole generation line. This rigging can make mine crane productivity, extraordinarily decreased the volume of the machine. Diminish gear burden too huge too substantial. Which will to a great extent decrease hardware costs, because of the force pivot component reducer gadget is minimized, broadly utilized, stable execution, long administration life. Enhance item intensity and impact.
Clients can alter the diverse yield rate as indicated by distinctive needs.
Items outlined with the specialized particulars endorsed ZBJl9009-88. Which is portrayed by the utilization of upper and lower binning box, rigging and shaft parts with a high-quality amalgam steel, carburizing, extinguishing, crushing preparing innovation. Gear precision GBl0095-2001,6 level. Tooth surface hardness HRC54 ~ 62. Machine has little volume, high load conveying limit, smooth transmission, low commotion, and high effectiveness.
Products Features

Trouble free performance
Longer service life
Impeccable quality
Precisely engineere

Model specifications:
DBYK280A-00, DBYK280 B 一 00, DBYK312BSK.
The main parameters:
| | |
| --- | --- |
| Output speed | 44.2-122r / min |
| Output Torque | Up to 21000Nm |
| Motor power | 110-132Kw |
JIANGSU HAOKE TRANSMISSION TECHNOLOGY CO., LTD.
No.- 2 Jishan Rd., Chengchang Industrial Development Zone, Huangtu Town, Jiangyin - 214445, Jiangsu, China
Mr. William Wong
Whatsapp: +86-13776879509
Wechat:keweigearbox
Skype: william5188biz